Who could have seen that coming?

Amid hawkish 50bps hike threats and ongoing QT, Jerome Powell and his cronies ride in to the rescue with a new "tool" to save the billionaire tech depositors at SVB (and Signature Bank...and well basically any other bank).
The reaction in markets is dramatic, with expectations for The Fed's rate-trajectory collapsing...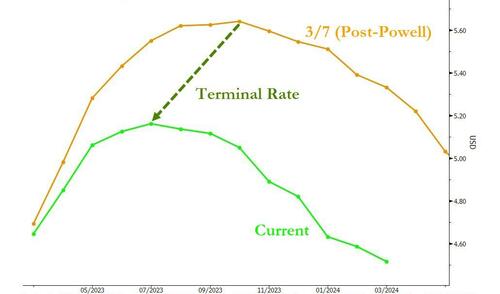 Source: Bloomberg
The terminal rate has plunged from September 2023 at 5.70% on Wednesday to June 2023 at 5.15%, and expectations for rate-cuts in H2 2023 are soaring...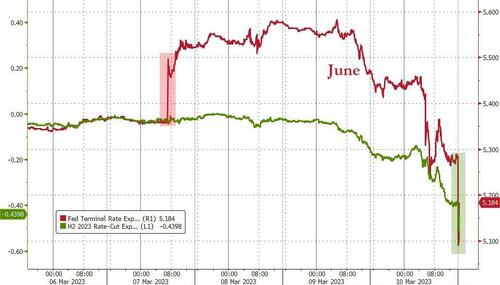 Source: Bloomberg
The odds of a 50bps hike in March plunged from 75% to less than 20% and May has collapsed from a coin-toss for 50bps to just 85% odds of a 25bps hike...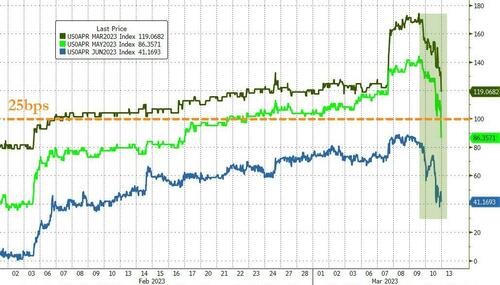 Source: Bloomberg
Perhaps a clearer context is available here - 3 days ago the market was pricing in over 110bps of additional rate-hikes this year... now it is pricing in around 50bps by September at the latest... and then rapid rate-cuts...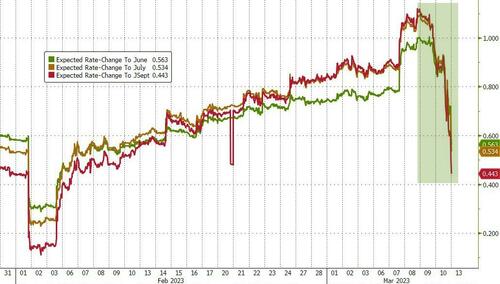 Source: Bloomberg
The reaction in asset markets is QE-esque with stocks up 1-1.5% (not as much as expected)...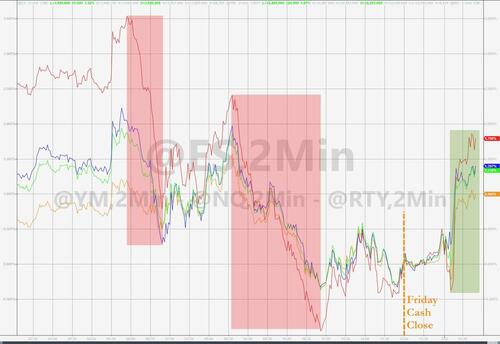 For context, only Dow futures managed to get back to even from pre-SVB and now they are all fading...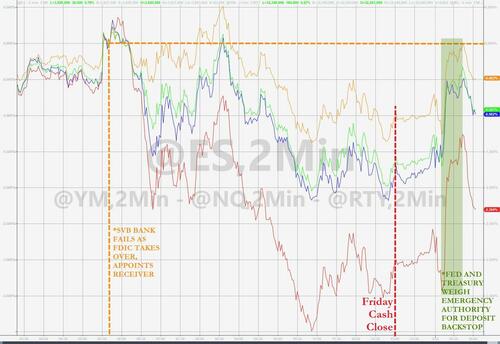 Treasury Futures surged at the open, implying a 10bps or so drop in the 10Y yield, but have pulled back a little...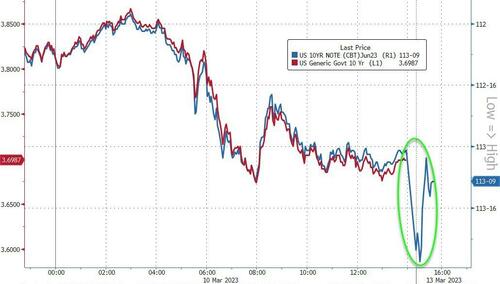 Source: Bloomberg
As cash bonds open, there is a notable divergence with 2Y bid (-11bps) and the rest of the curve offered (30Y +5bps)...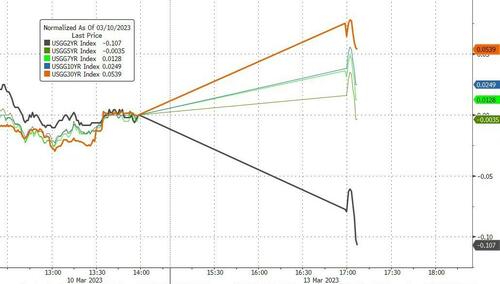 Source: Bloomberg
Dramatically steepening the yield curve...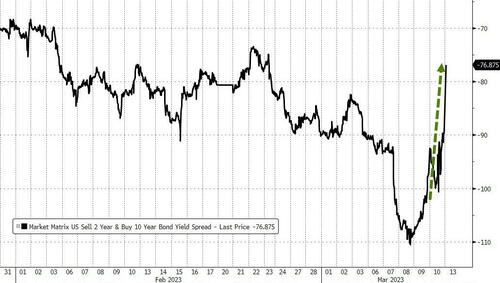 Source: Bloomberg
Gold spiking to $1900...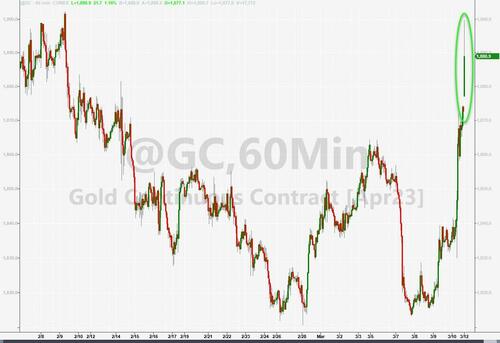 And Bitcoin surging back above $22,000, erasing all the FUD post-SVB..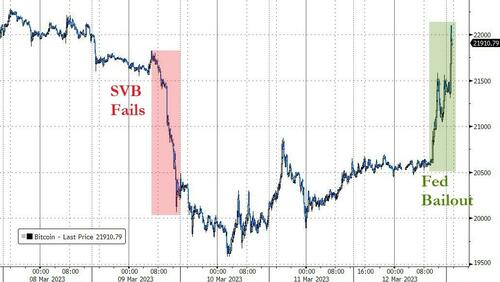 Source: Bloomberg
Additionally, USDC has re-pegged with the $1...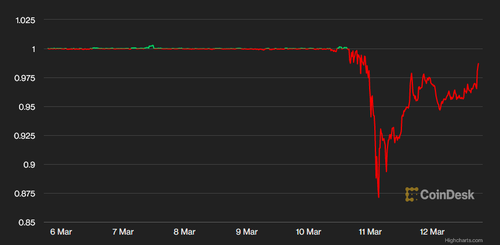 What a shitshow - perhaps the stock market's disappointing reaction is starting to realize that $25 billion backstop is nothing like big enough....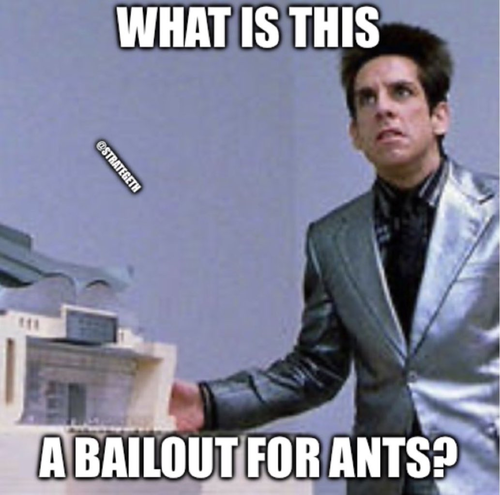 As we said earlier on twitter, "this is a regulatory failure of historic proportions by both the Fed and Treasury. Instead of preventing billions in losses, the Fed was worrying about board diversity and Yellen was flying to Ukraine. Everyone should be sacked immediately."
Finally, does any one else feel like The Fed is trolling the world by naming this bailout: The Bank Term Funding Plan... BTFP - Buy The F**king Pivot?!
Loading...